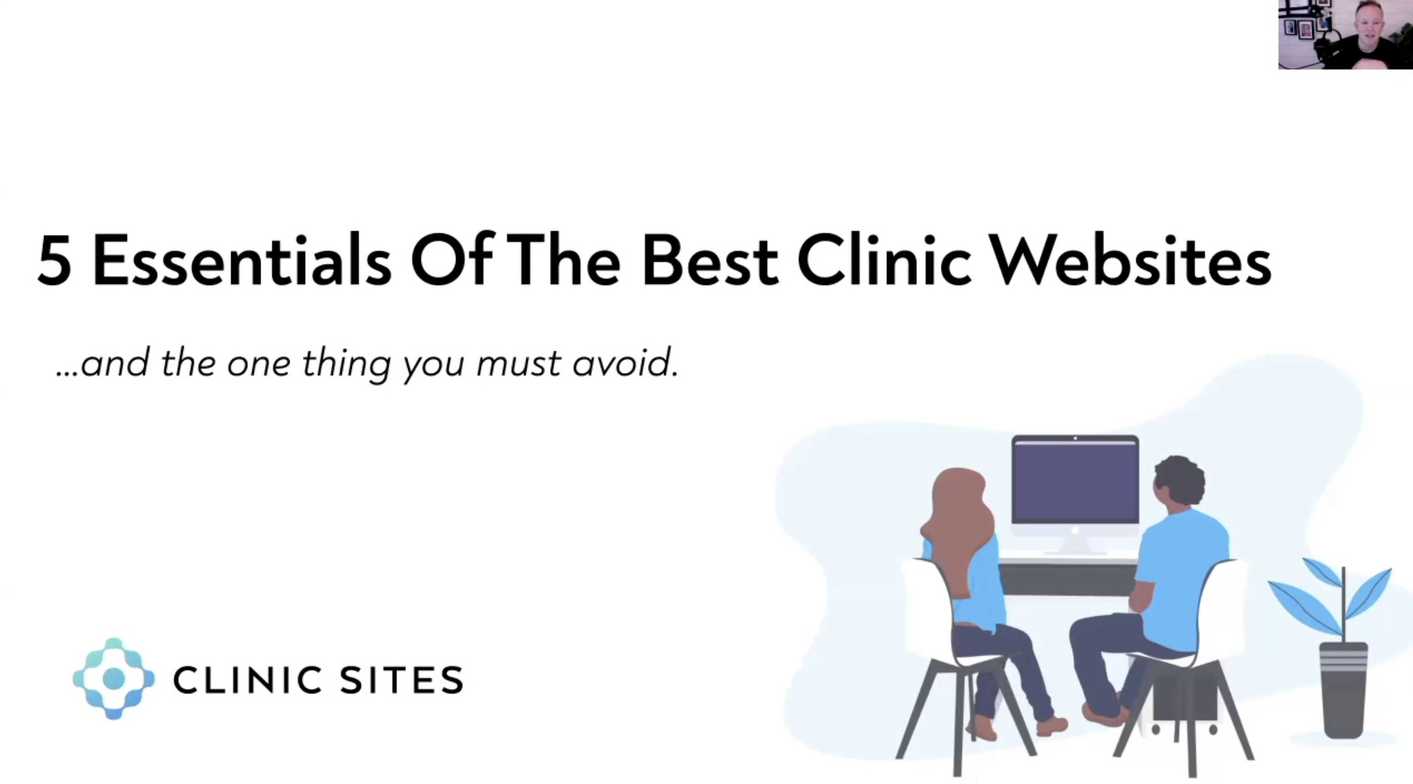 We are releasing this presentation from Jon Morrison, Co-Founder of Clinic Sites. In this webinar, Jon shares his experience with chiropractors of the characteristics of successful websites.
Jon has over six years of experience working with chiropractic marketing. Jon will share with you what the most successful clients all have in common and what you can do to make sure your website is working to help grow your clinic.
No matter what modality you are in, you'll learn about how to make the most of the opportunities provided for you today through online resources.